Litter "I"
8. 12. 2022
We have available 2 red pied boys Irona Man and Idiana Jones from mating Errol Lonson Staff and Trawden Ice glow, born 8.12.2022. Puppies will go to new homes at the end of January. Breeders service and BAER hearing test is included.
In case of your interest do not hesistate to contact us.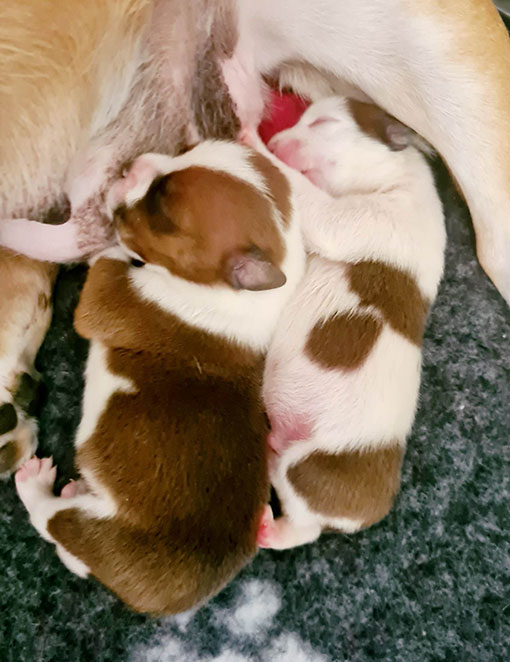 In first half of December we expect our Litter I.